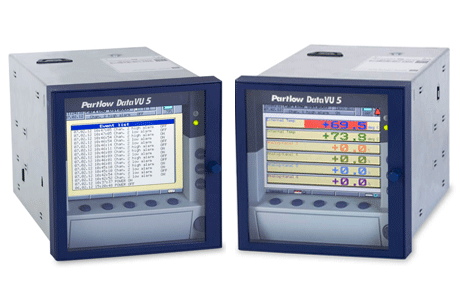 DataVU 5 Paperless Recorder
Thank you for your interest in DataVU 5, an affordable and user friendly, entry level paperless recorder.
The recorder is ideal for use in industrial and scientific processes including food & beverage, life science and heat treatment.
DataVU 5 reduces set up time by providing users with a quick and easy set up process via an intuitive on screen menu. The user can program the recorder using the 5 soft key logical menu buttons to set the recorder up in situ. This saves valuable resources as the recorder can be configured by personnel of all skill levels.